Private membership at Stogies World Class Cigars offers you the finest cigar lounge experience in Houston, TX.  Our private members receive the VIP treatment with access to our private lounge, furnished with premium leather couches, flat-screen TVs, high-speed Wi-Fi,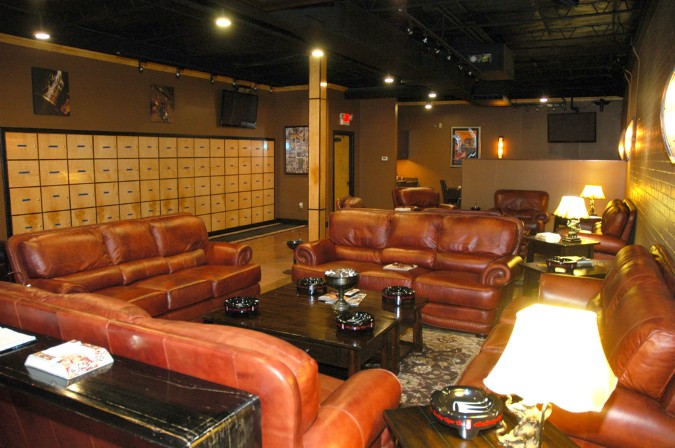 complimentary setup bar, temperature controlled lockers, and the perfect ambience for a relaxing smoke — all available 24/7. Hungry? Order food from 5 different restaurants in the complex and have it delivered to you right here at the store.
Best of all, Stogies Private Members get exclusive 15% discounts on all purchases, 20% off boxes*, and early access to new and hard-to-find cigars. 
Benefits of Private Membership Include: 
24/7 access to Houston's finest cigar lounge

Exclusive member-only offers on cigars and accessories

15% discounts on all purchase

20% off all boxes (20 count or higher)

Private temperature-controlled lockers

Complimentary setup bar

Wine locker (available for additional fee)
Interested in Private Membership? Call Us Today to Learn More
A private membership at Stogies is the best cigar experience in Houston. If you'd like to learn more about the club, schedule a tour, or apply for membership, please call 713-783-5100 or come by our store at 6100 Westheimer Rd., Ste. 102 and talk to one of our staff. Corporate memberships are also available. Contact the store for more details.
*20% discount applies to boxes 20-count and higher.