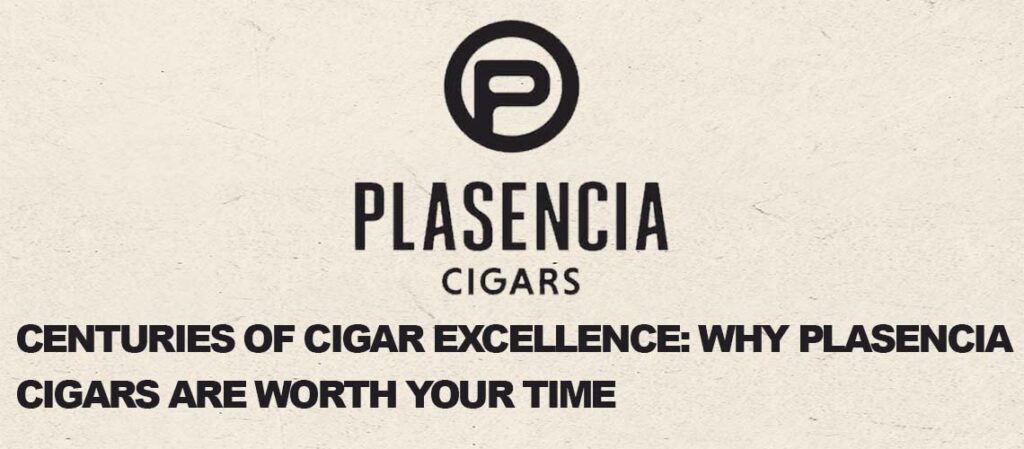 Centuries of Cigar Excellence: Why Plasencia Cigars are Worth Your Time
The longer a person smokes cigars, the more they realize what really makes a difference in a cigar and what doesn't. Cool branding and flavor gimmicks are fun, but when it comes to a smoke worth savoring, it's all about quality tobacco, solid construction, and a true dedication to the craft — all of which Plasencia has in spades. Though the brand has only been around since 2017, they have fast become one of the most respected new names in the cigar industry today, one we're proud to stock on our store shelves and in our online cigar store.
Let's take a deeper look at Plasencia's story so far, and the cigars that have made them a household name among cigar lovers.
A New-School Approach to Old World Craftsmanship
The Plasencia brand may have launched in 2017, but it's true origins begin more than 150 years earlier in 1865, when Don Eduardo Plasencia came to Vuelta Abajo, Cuba to work in the tobacco fields. Thus began a new family business spanning more than a century; within 33 years, Don Eduardo's nephew, Sixto Plasencia Juares, opened the family's first tobacco farm in 1898.

Fleeing Castro's regime, Don Sixto and his family relocated to Nicaragua and resumed growing tobacco until they were once again disrupted by political turmoil. They finally settled in Honduras and continued the family trade with great success, becoming a major producer for other cigar manufacturers, growing tobacco for 33 million cigars a year by 1990. By 2000, 30 different cigar brands were using Plasencia tobacco to produce their cigars, setting the stage for Plasencia to become the world's largest tobacco grower, producing more than 40 million cigars a year by 2015.

Realizing that millions of people around the world were enjoying Plasencia cigars without even knowing it, the family decided it was finally time to be the stars of their own story. So in 2017, Plasencia Cigars was born, bringing more than a century of tobacco expertise to a new era of cigars. Operating under their own name, Plasencia has already won some of most prestigious awards in the industry.

Let's talk about the sticks that made Plasencia a name to know. 
Plasencia Alma Fuerte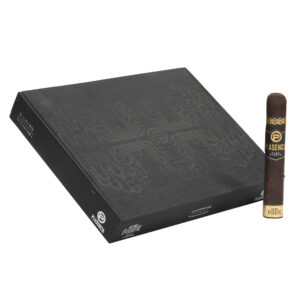 Binder: Nicaraguan
Filler: Nicaraguan
Wrapper: Nicaraguan
The Alma Fuerte collection is the crown jewel of the Plasencia portfolio for a reason. These medium-bodied cigars feature unique blends of Plasencia's top-shelf, best-aged tobaccos. Quality aside, it's the flavor profile that makes the Alma Fuerte collection so beloved by new and experienced cigar smokers alike. Crowd-pleasing flavors including plu, dark chocolate, and cinnamon are rounded out with notes of oak and molasses for an all-around delicious experience. Additionally, each box features an interesting design, with branded pewter plates with deep grooves to hold your cigars.
Buy the Plasencia Alma Fuerte Online:
Plasencia Alma Fuego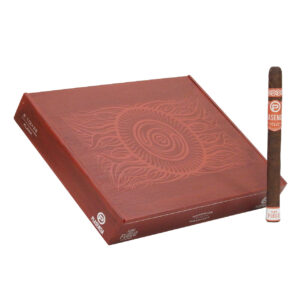 Binder: Nicaraguan
Filler: Nicaraguan
Wrapper: Nicaragua Jalapa
The Alma Del Fuego collection owes its name to the strong character lent by the volcanic soil in which its tobacco is grown. Fittingly, cigars in the Alma Del Fuego collection boast a spice-forward profile tempered gracefully by savory flavors including roasted cashews and citrus fruit. Holding this fuller-bodied cigar together is a gorgeous wrapper sungrown in the fields of Jalapa valley, lending a sweet character that makes the Del Fuego's more aggressive traits all the more palatable. 
Buy the Plasencia Alma Fuego Online:
Plasencia Reserva Original
Binder: Nicaraguan
Filler: Nicaraguan
Wrapper: Nicaraguan
The Plasencia Reserva Original recalls the brand's deep origins and is one of the only 100% organic tobacco blends available on the market. Crafted to recreate the mild, sociable cigars that first took Europe by storm centuries ago, the Reserva Original is a remarkably approachable cigar, featuring a variety of pleasant flavors including fruits, caramel, nuts, and cedar. 
Buy the Plasencia Reserva Original:
Plasencia Cosecha 146

Binder: Honduran Habano
Filler: Nicaraguan
Wrapper: Honduran

An outlier in the Plasencia portfolio, the Cosecha 146 uses Honduran leaf for its binder and wrapper alongside the label's famed Nicaraguan filler for a truly unique flavor profile. The result is a medium-bodied, full-flavored cigar with more than enough sweetness to balance out the complexity of its blend. This 93-rated cigar was ranked among the top 25 cigars of 2020 by Cigar Aficionado for its unique flavors of tea, caramel, and citrus. 
Buy the Plasencia Cosecha 146:
Plasencia Alma Del Campo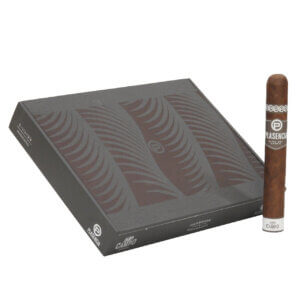 Binder: Nicaraguan
Filler: Nicaraguan
Wrapper: Nicaraguan
The Alma del Campo is crafted with serious smokers in mind and features a complex flavor profile that rewards a nuanced palate and an informed eye. Experienced cigar fans will admire the beautiful milk chocolate brown wrapper and its rich aromas, including leather, cocoa, and dark fruit. Once lit, those rich notes come to life in the overall flavor profile, elevated by a just-right level of spice that makes the Alma del Campo a cigar worth savoring. 
Buy the Plasencia Alma Del Campo online:
Shop Plasencia and Other Premium Cigar Brands at Stogies World Class Cigars
At Stogies, we're proud to partner with some of the top cigar brands to make premium cigars accessible and affordable online and at our retail cigar store in Houston, TX. Explore our full selection and join us for a smoke at our Houston indoor cigar lounge.

Looking for more expert tips and recommendations? Check out our cigar blog for articles that will help you find new favorites and make the most of old ones.