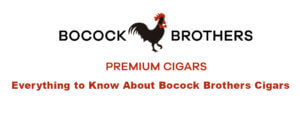 Get to Know Bocock Brothers Cigars
At Stogies World Class Cigars, we're always looking for high-quality brands and new experiences to share with our loyal customers. From our exclusive H-Town Lanceros Series to our many partnerships with boutique manufacturers, we pride ourselves on finding and stocking the best cigars the market on the market. Our newest partner, Bocock Brothers Premium Cigars, is no exception to this tradition. 
Based right here in Houston Texas, Bocock Brothers Premium Cigars is a new brand inspired by big adventures and bold personalities, inviting smokers to "Be Cocky" and celebrate the victories and accomplishments that make a great cigar even sweeter. Though only in their second year of distribution, Bocock Brothers already have a lot to be proud of  — let's take a deeper look. 
About the Brand
Bocock Brothers Premium Cigars was born in an atmosphere of fine dining, fast living, and unforgettable nights. As the manager and co-owner of the bustling Club 360 in Honduras, Bryant Bocock was looking for new experiences to share with his guests. And being just a stone's throw away from some of the finest tobacco growers in the world, a walk-in humidor felt like a natural fit. 
In 2012, Bryant Bocock began working with local producers to source fine hand rolled cigars for the club, and as his relationships with the manufacturers grew, so too did his love of the leaf. As Club 360 became a cigar hotspot in Honduras, Bocock went to great lengths to ensure his guests enjoyed nothing but the finest sticks possible, visiting the fields to understand the cultivation process, and paying close attention to the preferences of his customers, taking detailed notes about what people loved in a cigar and what they didn't.
As Bryant moved back to the States to pursue new ventures, his passion for tobacco remained. Inspired by his experiences in Honduras, Bryant and his brother Doug teamed up to create Bocock Brothers Premium Cigars in 2019 determined to build a brand that took the guesswork out of cigar buying and could appeal to regular and occasional smokers in equal measure.
The Cigars: Bocock Brothers' World Traveler Collection
So far, Bocock Brothers Premium Cigars offers three immaculate blends in their World Traveler Collection, a series of premium sticks inspired by the unforgettable experiences and people who have inspired the brand from day one. 
Stogies is proud to offer all three sticks in the World Traveler Collection in multiple Vitolas. 
Bocock Brothers Connecticut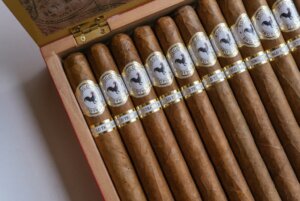 Binder: Costa Rican
Filler: Honduras , Nicaragua
Wrapper: Connecticut
The Connecticut is the first cigar in the World Traveler collection and reflects Bocock Brothers' desire to create a mild cigar appropriate for nearly any occasion. Featuring a perfect blend of wood, leather, and spice, the traditional flavors of the Honduran and Nicaraguan tobaccos serve as the perfect foil to the decadent Connecticut wrapper. Smooth and creamy, this cigar is sure to delight just about anybody who enjoys a good cigar on a special night. 
Shop Bocock Brothers Connecticut Online: 
Bocock Brothers Habano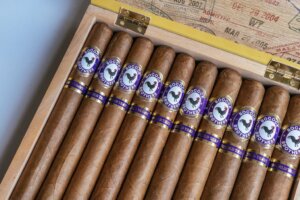 Binder: Sumatra
Filler: Honduras, Nicaragua
Wrapper: Habano
Looking for something a little stronger? The Bocock Brothers Habano packs a serious punch without sacrificing balance or subtlety. Pairing a sweet Habano wrapper aged for five years with  a Sumatra binder and Honduran/Nicaraguan filler, the Bocock Brothers Habano is a refined smoke that with layered flavors — including caramel & dense spice notes — that evolve with each puff. One of these special sticks won't be enough, trust us. 
Shop Bocock Brothers Habano Online: 
Bocock Brothers Maduro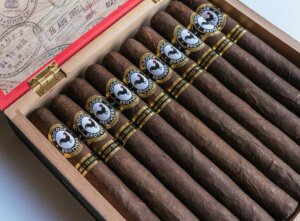 Wrapper: Honduras
Binder: Connecticut USA & Honduras
If you're in the market for something a bit more decadent, the Bocock Brothers Maduro could be exactly what you're looking for. Extra-fermented Honduran tobacco and an oily Connecticut shade-grown wrapper deliver remarkably rich flavors including cacao and cedar. The end result is a cigar that's as satisfying as it is complex without becoming inaccessible to newer smokers. 
Shop Bocock Brothers Maduro Online: 
Shop Bocock Cigars and Much More at Stogies World Class Cigars
Stogies World Class Cigars is proud to be one of Bocock Brothers first retail partners and we can't wait to see what's next for this excellent new brand.
Explore a full selection of Bocock Brothers cigars and more top selections from the world's top manufacturers in our online cigar store, and join our Rewards Program for a 5% discount today.