At Stogies, we stock the finest cigars in the country, ensuring our customers can access top-line products, new cigar releases, and the most exciting smokes on the market. 
One cigar manufacturer that keeps knocking it out of the park when it comes to their sticks is Crux Cigars. Crux has crafted a cigar for everyone. Seven blends made from premium Nicaraguan and Ecuadorian tobacco present a tasting adventure for any cigar lover. This cigar brand is so popular it's hardly surprising that people have so many questions about their products. We answer some of the more frequent ones below. 
Is Crux a Good Brand of Cigars?
Yes, Crux Cigars is a cutting-edge brand that consistently scores high marks for its cigars. Their cigars are created following the most stringent standards, and this attention to quality is reflected in their products. With Crux, you can expect consistent quality at reasonable prices. 
Who Makes Crux Cigars? 
Crux was founded by Jeff Haugen in 2014. He partnered with the renowned Plasencia family, centuries-long veterans of the tobacco industry, to produce Crux cigars in Nicaragua using a blend of the best tobacco around. Jeff has a lifelong love of cigars and started in the industry in 1992. This experience and passion drove the vision that is today an award-winning cigar brand. 
What Are The Different
Blends
of Crux Cigars?
Crux Epicure
The Crux Epicure blend is characterized by its approachability. A more accessible entry into the cigar-smoking world for newcomers, these cigars are creamy, clean, and smooth. The Crux Epicure presents vanilla and citrus notes with a peppery intensity in the background.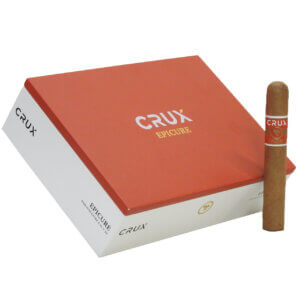 Crux Epicure Maduro
The Crux Epicure Maduro is earthier, with cherry flavors breaking through alongside spices.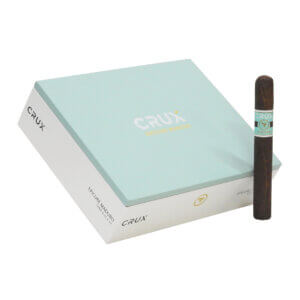 Crux Epicure Habano
The Crux Epicure Habano cigars are full-to-medium-bodied with a complex palette including notes of pepper, coffee, and cocoa supported by a rich earthiness.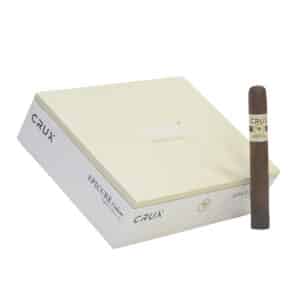 Crux Limitada
The Crux Limitada is bold, earthy, and warm. The flavors of the Crux Limitada cigars are peppery and cedary, with notes of cocoa.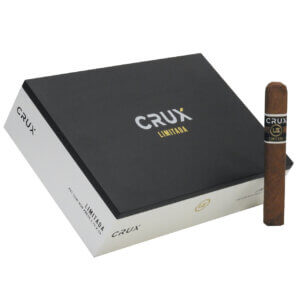 Crux Guild
The Crux Guild cigars are full-bodied, and so are the choice for more seasoned cigar smokers. The strength of the smoke is accompanied by citrus flavors, spiciness, and leather.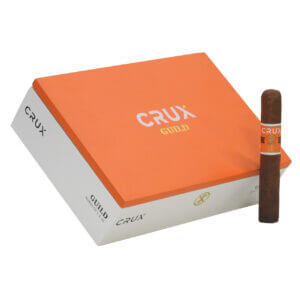 Crux Bull and Bear
The Crux Bull & Bear cigars release notes of cocoa and coffee and hints of vanilla. The smoothness of these cigars is complemented by its unique flavor palette.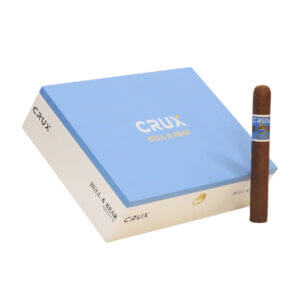 Crux du Connoisseur
Last but definitely not least, the Crux du Connoisseur is an intense blend that presents notes of espresso and caramel. This smooth smoke is perfect for late nights and celebratory moments.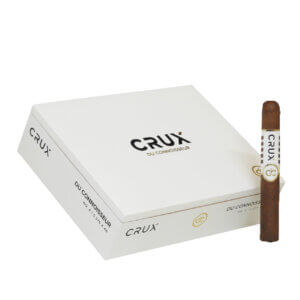 Buy Crux Cigars
Instead of typing, "Where to buy cigars near me?" into Google, head to Stogies World Class Cigars online store and take your pick from our wide selection of Crux cigars. This is the hottest cigar brand out there, you'll keep coming back for more. If you'd like to read more about Crux cigars, check out our blog here.